ATP
---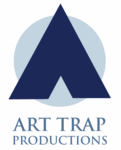 Further tweaking of the new Art Trap Productions logo. The iconic symbol how it's been put into use and with "Art Trap Productions" sitting below it.

We are relaunching our online store with Star Wars™ merchandise and other science fiction / fantasy and tech related items. In years past, the online ATP Shoppe sold Star Trek collectors wall clocks and fantasy related items.
In my last post, I spoke of the website redesign for Art Trap Productions, the site you are reading this now presumably. If you were already familiar with the site previously, you may see the difference comparably like night and day. Most likely this site today being the "day" in that phrase.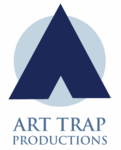 The best way to contact us is by emailing us using the email link below. Use it send feedback to any of our podcasts, hosts, or general feedback.
Phone:
Voice Mail/Fax: 206-203-2226
Twitter:
To keep in touch with Louis, follow Louis on Twitter. Follow Doctor Who: Podshock on Twitter and we will follow you back. You can also follow Art Trap Productions on Twitter.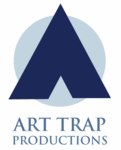 Established in 1994 by Louis Trapani, Art Trap Productions has been on the forefront of incorporating art, design, and media with emerging technologies. Encompassing traditional artwork and media with current cutting edge technologies to create everything from web design to independent movies, photography, and now new media such as audio and video podcasting.
At long last, the update to the Art Trap Productions website is underway. This is something I have been meaning to do for quite a few years now. The last time I attempted it was back in 2005. At that time I was using the Dreamweaver suite of software to do it as I had been for... well for many years. Probably since Dreamweaver was up to version 2. Yep, that long ago.