You are hereAshes to Ashes
Ashes to Ashes
---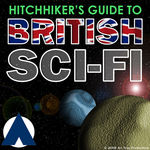 Hitchhiker's Guide to British Sci-Fi - Episode 8
Running Time: 1:25:50
We are back! We interview Brian Croucher, Travis of Blake's 7, and we discuss news of Torchwood: A New World, The Sarah Jane Adventures Series 4, The Deep, Ashes to Ashes, and more!
Hosted by Louis Trapani and Dave Cooper, with Ken Deep and James Naughton.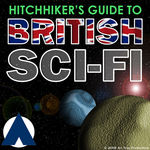 Hitchhiker's Guide to British Sci-Fi - Episode 4
Running Time: 1:00:48
Red Dwarf: Back to Earth reviewed, Life on Mars, Ashes to Ashes, Blake's 7 Audio Books, Torchwood, Paul Cornell's Captain Britain, and feedback from Miles Imel and Mark Goodacre.
Hosted by Louis Trapani, Ken Deep, and James Naughton.