Why May 25th is Star Wars Day. Celebrating 35 Years of the Force [VIDEO]
---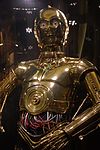 It feels like it was just the other day I was writing about the 32nd anniversary of The Empire Strikes Back because it was just the other day (it was Monday, May 21st). Though there wouldn't had been a Star Wars - Episode V: The Empire Strikes Back, if there wasn't for Star Wars - Episode IV: A New Hope, or as we knew the film back in 1977, simply "Star Wars."
Has it really been 35 years? Indeed it has though it is difficult to swallow at times. I am an original Star Wars fan. I was 11 when the film opened and it changed my life. I had always been a science fiction fan, but I knew from the very first frames of this movie that this was going to be a game-changer. Seeing that Imperial Stardestroyer fly overhead, lasers shooting over the screen, explosions that rattled the seats next to me in the theaters, I hadn't seen or experienced anything like this before that time.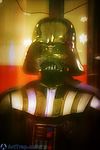 Why is May 25th the real "Star Wars Day"? The date actually has significance. It was the day the film opened in 1977. It didn't have the same fanfare as the opening of the subsequent movies in the saga, and far fewer screens which it could had been seen on back then. Though it was a different time then. Sure, a couple years before we had Jaws which may had brought in the tradition of "summer blockbusters" in the movie business, but it was Star Wars that really cemented it in.
Though for long-time die-hard fans, the saga is more than just what it did historically for movies. There is the mythology, the symbolism, characters, etc. I won't go into an essay about it here and now.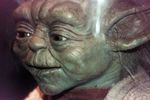 May 25th is also the anniversary of the opening of Return of the Jedi (Star Wars - Episode VI) which opened on the same date in 1983. In addition, it is also the birthday of Frank Oz, the man responsible for giving Yoda his voice and much of his mannerisms. 
Yes, I know May 25th is also "Towel Day" celebrating the late, great Douglas Adams who taught us never go anywhere without your towel in Hitchhiker's Guide to the Galaxy. I am big fan of HHGTTG as well as Adams. Though if it were up to me, I would make "Towel Day" on his birthday or on the anniversary of HHGTTG or something. The only reason why it is the 25th is because he passed away two weeks prior to that day in 2001 and it was decided to celebrate his life two weeks later with Towel Day which happened to fall on the 25th. It is also "Geek Pride Day" - a day for us geeks to show our pride… something I do everyday anyway.
What about May 4th? Well, other than it having a similar sound to the phrase, "May the Force be with you," May the fourth has no other significance to the Star Wars saga. Though I won't stop you from celebrating it on that date. I say celebrate it everyday and any day you like. Star Wars Day has always been May 25th for me and other longtime fans… for 35 years as I write this now. So that is not going to change due to an internet meme.
Here is a short video I posted today on Mobli explaining why today is Star Wars Day: