Instagram InstaMeet on March 24th in Long Beach, New York (Long Island)
---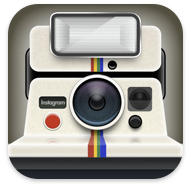 If you follow me on Twitter @LouisTrapani (or Facebook), you will probably already know that I use Instagram a good deal even though I only post a fraction of what I take to Twitter (I try not to flood my Twitter feed with all the photos I post to Instagram. Perhaps that will change at some point, in the meantime, if you are not using Instagram itself (currently only available for the iOS) and following me there (username: LouisTrapani), you can catch most of my postings via my Posterous site). If you are not familiar with Instagram, see my post from October 2010 when Instagram had just launched, I was INSTAntly addicted: Insta-Addiction to Instagram.
Instagram is having a Worldwide InstaMeet on March 24, 2011. What is the Worldwide InstaMeet about? To quote Instagram's blog about it, "The goal of the Worldwide InstaMeet is simply to get together with other Instagrammers in your area."
At the time I am writing this, there are 219 communities in 207 cities across the world holding one of these Instagram Meet-ups. I am organizing one myself on Long Island. It is the first and so far the only one taking place on Long Island. Now granted Long Island has always suffered being in the great shadow of NYC. Sometimes it is hard to organize events on the island when there are similar, larger events already taking place in NYC. This seems to be the case right now with the Worldwide InstaMeet as there is a large InstaMeet taking place in Manhattan on that day. With that said, there are 2,795,377 people on island (2006 data, source), I know there are many Instagram users on Long Island, why not have a meet up?
So there is now one set for Long Beach, NY. Why Long Beach? The location planned is the Starbucks by the train station. It is just a few blocks away from the Long Beach Boardwalk. Therefore it is fairly accessible from the train station and we can start out with a short photo-walk to the boardwalk to catch the sunset on the beach and then return to the coffee shop continue the InstaMeet.
The InstaMeet in Long Beach, NY will be at 7pm on Thursday, March 24, 2011. For more details and to RSVP (please if you plan on going, you have to RSVP, as there may be changes taking place and I don't want you to show up and not find us) visit the Meetup page set up for the InstaMeet here: Long Beach Instagram Community Meetup
I hope to see you there.
Oh, if you enjoy Instagram or other photography apps on iOS and you are a Mac user, check out Flare - The Iconfactory in the Mac App Store. It's currently half off for one week. I hope to do a review of it soon.
Also, if you have an iPhone and you want to check out Instagram (if you are not already using it), it is free in the iTunes App Store: Instagram - Burbn, Inc.
@LouisTrapani
about.me/louistrapani
/p>